Wednesday, November 19 2014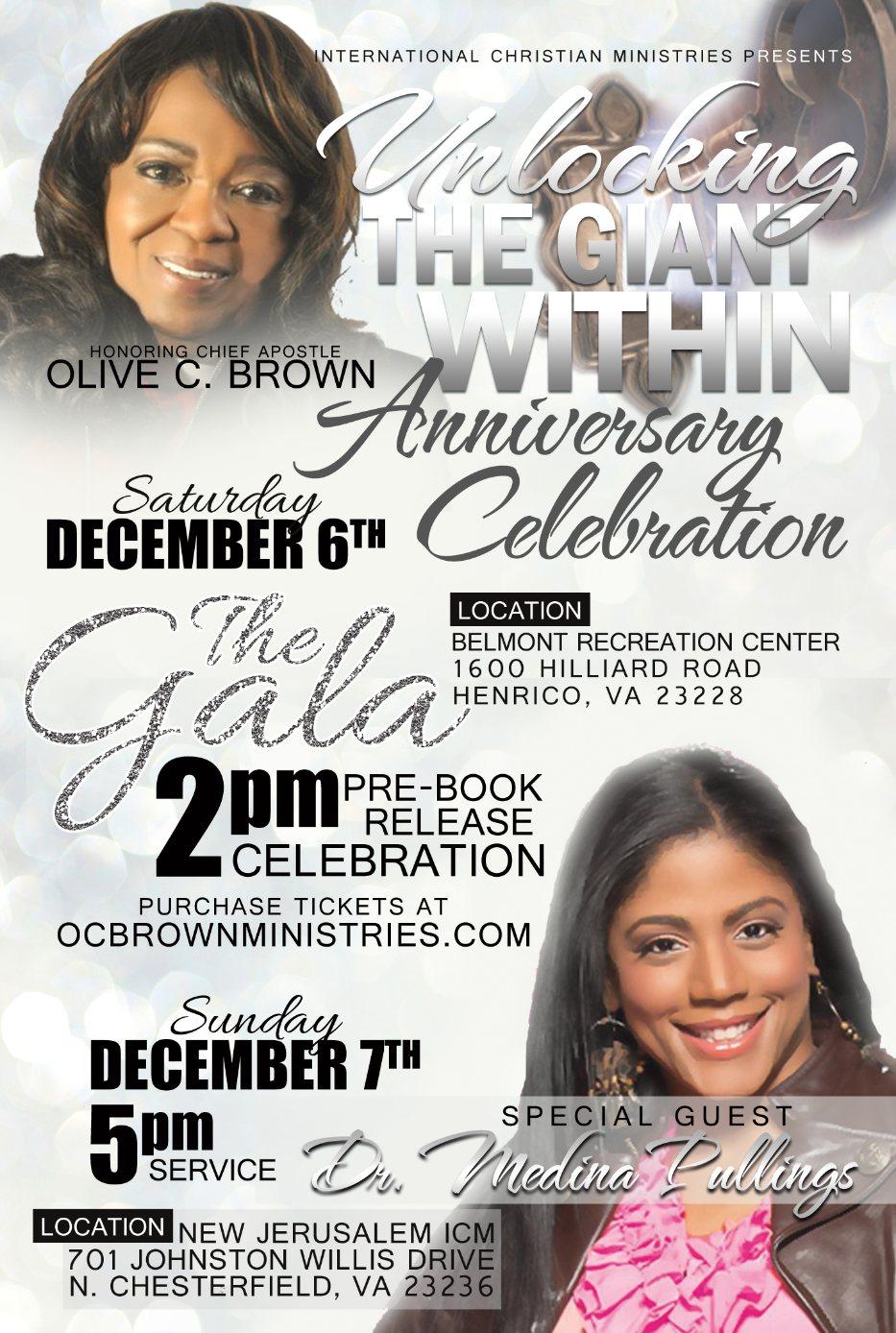 Chief Apostle Olive C. Brown cordially invites you to attend this special event as she celebrates the release of her highly anticipated book, Unlocking the Giant Within!

This book will encourage readers to release the supernatural potential that resides in you. We all have a giant locked up on the inside. Most times giants are not released until their circumstances force them to come to the forefront.
Unlocking the Giant Within will help you identify, train and unleash your Giant – It's Screaming to Come Out!

Purchase your ticket** TODAY! GO TO https://www.eventbrite.com/e/the-gala-pre-book-release-celebration-tickets-14249280983
**Includes a signed copy of Unlocking the Giant Within.