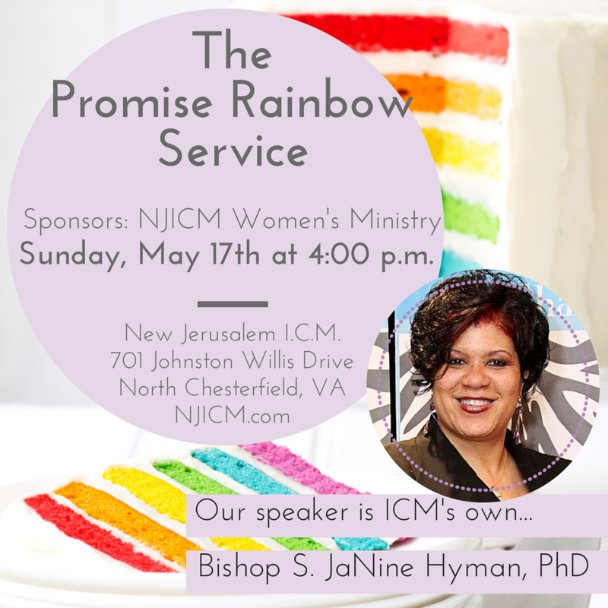 About Bishop S. JaNine Hyman, PhD
S. JaNine Hyman, Th.D., Ph.D., is an award-winning educator, psychologist, theologian, life-coach, and international speaker. She is establishmentarian of Shekinah Ministries, Int'l, CEO of Kingdom Global Enterprises LLC, and was enthroned as the Bishop Primate of Kingdom Life Apostolic Movement, Richmond, VA. She is the also the author of the best selling book: "Enough is Enough: It's Time to Get a LIFE", as seen on the cover photo of this page.
Dr. S. JaNine Hyman is a Kingdom Strategist, and Empowerment Specialist. With nearly 33 years in ministry, she is renowned for her gifts of teaching,emotional healing, revelation, and keen prophetic insight. Due to her psychological and apostolic expertise, she is known as "The Relationship Doctor". She helps others repair breached or difficult relationships with the self, God, and others, so that people can maximize in personal growth and happiness.
To help her better understand and minister to the human condition, Dr. Hyman earned a B.S. in psychology, an M.S. in Clinical Psychology, and a Ph.D. in Professional Psychology with a concentration in Clinical Psychology from VA Commonwealth, VA Union, VA State, and Walden Universities, respectively. Additionally, she has has earned the M.Div. degree from the Samuel DeWitt Proctor School of Theology, VA Union University, ranking #2 in her class. Dr. Hyman also holds the Th.D. in New Testament Theology and Pastoral Psychology, and was awarded an honorary Doctor of Divinity for her teaching savvy and effective holistic ministry.
Less than 2% of the nation's teachers ever receive double nominations for Who's Who Among American Teachers. However, this university professor is a 5-time recipient! Dr. Hyman's scholarship and civic leadership won her distinction as one of the Outstanding Women of America. She has trained and produced top educators, preachers, mental health professionals, and psychologists. As bishop, she has taught, developed and mentored 5-fold ministry leaders across the span of four continents. This, along with her phenomenal teaching gift, has earned her the reputation as a "Master Teacher".
In addition, Dr. Hyman is touted as a specialist in art and science of prayer and spiritual warfare, spiritual protocol and apostolic order, and in music and liturgical dance as expressions of prophetic worship. She studied classical ballet under the renowned Gene Hammet, and Mary Marshal at Tidewater Ballet, and also studied modern, jazz, and improvisation at Virginia Commonwealth University.
Dr. S. JaNine Hyman is an adept clinician who combines her spiritual gifts and psychological expertise to improve the human condition. Using her education and experience as psychologist, theologian, educator, and pastor, she "skillfully synthesizes the sacred and the scientific" into a teaching, speaking, and writing style that brings healing, liberation, and empowerment to those who will receive it. All of this makes Dr. Hyman a rare gem who is internationally well sought after.
Her life's MISSION is:
"...to empower leaders with Truth to break their cycles of self-destruction and to develop them to maximize their potential and fulfill their life's assignment."