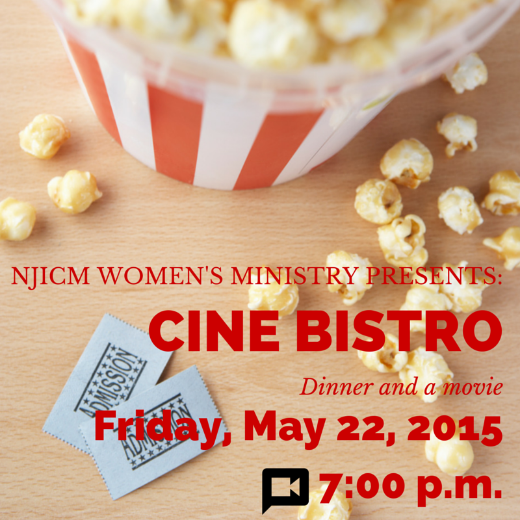 Cine Bistro! Dinner & A Movie....
Friday, May 22, 2015 @ 7:00pm.
Our menu:
Baked and fried chicken, green beans, mac and cheese, potato salad, dinner rolls, lemon, pound and chocolate cake!
Snacks:
Popcorn and drinks.
Tickets are $15.00 : see Minister Adrienne and Deaconess Pam
Sponsors: NJICM Women's Ministry
Location: New Jerusalem International Christian Ministries​
701 Johnston Willis Drive
North Chesterfield, Virginia 23236
www.NJICM.com
Posted by
Adrienne
on
05/21/2015 - 07:49 PM
I sm excited. It is going to be awesome. Start your weekend at NJICM.
Posted by
Sharvette
on
05/21/2015 - 08:11 PM
I will be there!