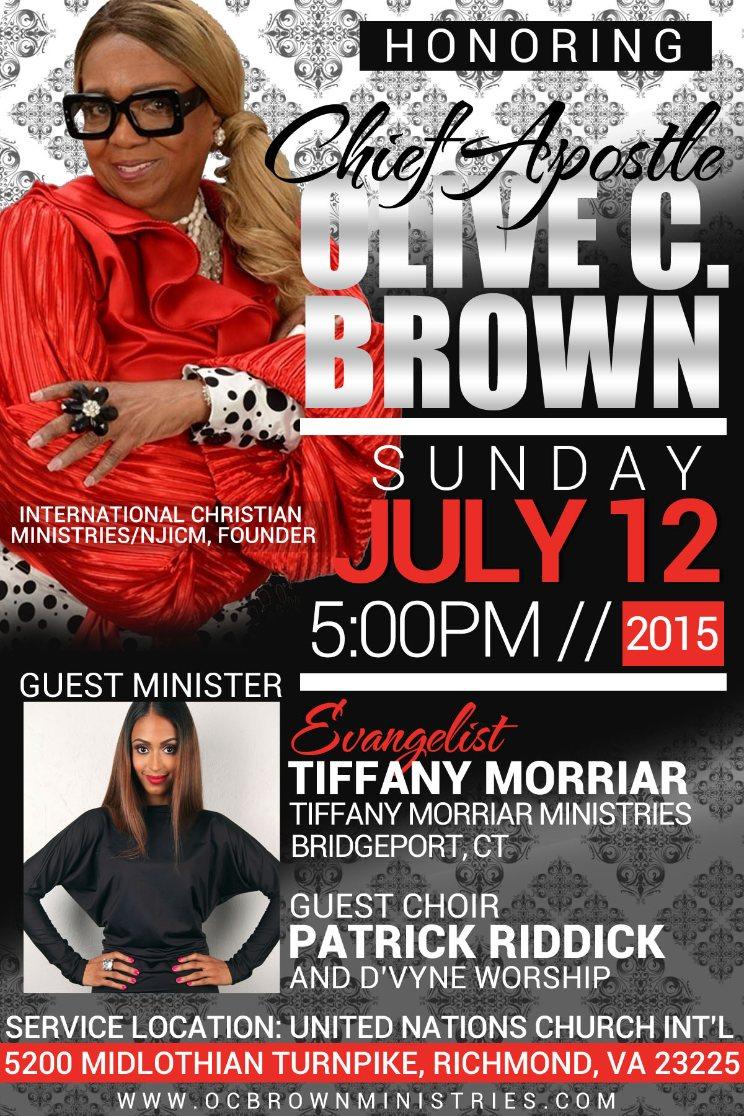 SAVE THIS DATE! !!! Sunday, July 12, 2015 @ 5pm...
Post Birthday /Appreciation Service..
Where: At the beautiful facility...of
Bishop Orin and Dr. Medina Pullings
United Nations Church Inc.
5200 Midlothian Turnpike
Richmond, Virginia 23225
Yes...you are welcome. .to celebrate with me. ... Your presence will be greatly appreciated. ...
Come, for all things are now ready. ..
Luke 14:17
Flyer will be posted shortly. ..
‪#‎WEWIN‬
++OCB