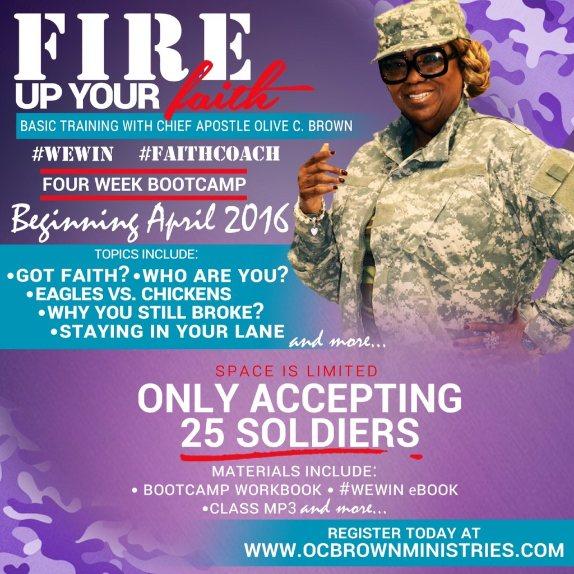 Fire Up Your Faith - Basic Training with Chief Apostle Olive. C. Brown
Are you stuck in a hard place? Do you need assistance with your dreams,goal and visions?
Oftentimes we know what God has called us to do, we just need a little help FIRING up our FAITH to get it done.
Join Chief Apostle Olive C. Brown's #WEWIN Bootcamp, during the month of April.
ARE YOU READY?
This is a virtual bootcamp, via conference call.
Tuesday evenings from 8:30-9:30 EST ( April 12,19,26 and May 3)
Registration includes:
#WEWIN Bootcamp Workbook

Audio of weekly sessions

#WEWIN 30 Day Devotional - FIRE UP YOUR FAITH eBook

20 Minute Consultation with Chief Apostle Olive C. Brown ( Via phone )
​
Registration - $81.97 - Go to this link to register: