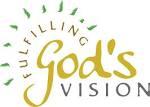 Assignment from Chief Apostle Olive Brown for NJICM Elders/Elder Designates, Deacons/Deacon Designates and all ministry leaders:
Please create a MINISTRY vision board to represent your board, council or ministry. For example, all Elders/Elder Designates will work together to create an Elder's Vision Board or a ministry leader(s) will work to create a Vision Board for their particular ministry. Create one Vision Board per ministry not per person.

Please plan to present the Vision Boards at our May Leadership Empowerment Meeting - Thursday, May 5th at 7:00 p.m.
What is a Vision Board? Click here> http://makeavisionboard.com/what-is-a-vision-board/
From Chief Apostle Olive Brown:
"Make this vision board about NJICM "only pertaining" to the ministry you serve. Prayers, faith and visions regarding ministry in NJICM will produce an enormous harvest. Also this will enhance us thus making each ministry better. ..larger. .. greater. Enlargement of NJICM as a whole will catapult us as a ministry beyond what eyes or ears could ever have imagined. Seek ye first the KINGDOM....all these other things will be added to you. #FAITHCOACH #WEWINAGAIN"